Stargazing Season
Stargaze in the North Pennines – it's Dark Sky Friendly. Here in the North Pennines AONB we have some of England's darkest skies; there are low levels of light pollution making it one of the best places in the country for stargazing. Autumn, Winter and Spring offer the best times to stargaze and many astronomers refer to an 'observing season'. This is the time from when clocks go back in October (nights become 1 hour longer) to the time they go forward in March (nights become 1 hour shorter). You will find most stargazing events being held during these months. The Autumn is prime Milky Way season because it is best observed when it is high in the sky at a convenient time which occurs during Autumn evenings. On a clear moonless night you are likely to see 2,000 stars compared with just a handful in urban areas.
Dark Sky Friendly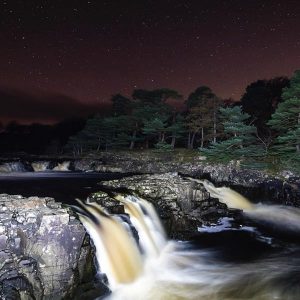 Located in the heart of the North Pennines Alston is a great place to view the stars and the Milky Way having panoramic views of the Pennines, huge skies and low light pollution. It is also within easy reach of 16 dark sky viewing locations and six designated Dark Sky Discovery Sites. Nearby moorland locations are popular for viewing the Northern Lights and Northumberland, which is a five minute drive from Alston, is an International Dark Sky Park. Stay at Apartment No. 6 during 'Milky Way Season' from October to March, let us know you are a stargazer when booking and we will provide you with a FREE Stargazer's information pack and lots of extras for your Dark Sky adventure.
Northern Nightscapes
During Stargazing Season there are a wide range of events taking place across the North Pennines. We recommend you visit www.northpennines.org.uk/exploring/stargazing
At the recently opened Nenthead Arts & Visitor Centre just a short drive from Apt. No. 6 there is a free exhibition of local photographers' work on the theme
of North Pennine dark skies and nightscapes from 23 October – 3 November 2019. Did you know that The Plough is the most easily recognised group of stars in the northern sky? It is always above the horizon. It looks a bit like a saucepan, the two furthest stars from the 'handle' end point towards the North Star, so you can always find North.
Photography credit: Visit County Durham